Events and services September – December 2017
---
8am Holy Communion
A Holy Communion service is held on the first Sunday of the month at 8am.
---
JAM Club (JESUS AND ME)
Young Children's group meets during Sunday morning service. JAM (Jesus and Me) is our children's group that runs during part of the morning church service during term times. We sing songs, dance, play instruments, listen to Bible stories, make crafts, eat biscuits and have lots of fun. We cater for children from 0-10 years old and currently have an active group of about 7 children.
There are always two DBS leaders present, so parents/carers are either welcome to stay in the church service or attend JAM with their child.
For more information please contact the Church Office.
---
---
---
Men's Curry Night
Wednesday 15th November at 7.30pm
Ditton Tandori Palace
---
Operation Christmas Child
Shoe Box service – 12th November 4pm
---
Christmas Services
Carol Service
Sunday 17th December 6pm
Carols on the Green
Christmas Eve at 4.30 pm
Christmas Holy Communion
Christmas Eve at 11 pm
Christmas Praise
Christmas Day at 10 am
Morning Worship
10.00am (unless otherwise noted)
To the Ends of the Earth studies in the books of Acts.
---
SEPTEMBER
Sept 3rd – The Damascus Road
(Acts 9:1-1
Sept 10th – The Gospel to the Roman
(Acts 10:25-44)
Sept 17th – How the Church Grows
(Acts 11:19-30
Sept 24th – But God Raised Him
(Acts 13:26-39)
---
OCTOBER
Oct 1st – Harvest Thanksgiving
Oct 8th – The Gospel for the Pagan
(Acts 14:8-23)
Oct 15th – Harvest of Creativity
Special Service
Oct 22nd – A Clear Gospel
(Acts 15:1-11 & 22-29)
Oct 29th – Open Theme
---
NOVEMBER
Nov 5th – CMJ Theme
Nov 12th – Remembrance Sunday
Nov 19th – How the Gospel Changes Lives
(Acts 16:1-19)
Nov 26th – How the Gospel Changes Lives (2)
(Acts 16:20-40)
---
DECEMBER
Dec 3rd – The Gospel to the Philosophers
(Acts 17:16-34)
Dec 10th – Toy Service
Dec 17th – God of Light
1 John 1:5
Dec 24th – God of Love
1 John 4:10
Dec 31st – Open Theme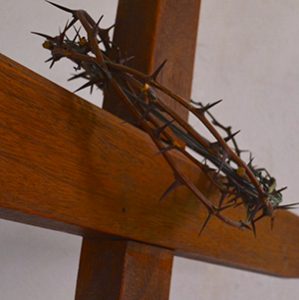 Evening Worship
(6.30pm unless otherwise noted)
God's Fool Looking at Jonah
---
SEPTEMBER
Sept 3rd – On the Run
(Jonah 1)
Sept 10th – You Heard My Cry
(Jonah 2)
Sept 17th – The Great Reversal
(Jonah 3)
Sept 24th – Murmuring Prophet Merciful God
(Jonah 4)
---
OCTOBER
The 'I Ams' of Jesus
Oct 1st – I Am…The Bread of Life
(John 6:1-15 & 25-35)
Oct 8th – I Am…The Light of the World
(John 8:12-30)
Oct 15th – I Am…The Good Shepherd
John 10:1-21
Oct 22nd – I Am…The Vine
(John 15:1-8)
Oct 29th – I Am…The Resurrection
(John 11:1-26)
---
NOVEMBER
What We Believe: Foundations
Nov 5th – What We Believe About God
(Exodus 3:1-14)
Nov 12th – What We Believe…About Sin
(Genesis 2:16-17 & 3:1-9)
Nov 19th – What We Believe…About Salvation
(Ephesians 1:3-10)
Nov 26th – What We Believe…About the Holy Spirit
(John 14:15-26)
---
DECEMBER
Dec 3rd – What We Believe…About the Church
(Ephesians 2:11-22)
Dec 10th – What We Believe…About the End of History
(Revelation 21:1-6 & Revelation 22:1-5)