Events and services January to April 2018
---
---
JAM Club (JESUS AND ME)
Young Children's group meets during Sunday morning service. JAM (Jesus and Me) is our children's group that runs during part of the morning church service during term times. We sing songs, dance, play instruments, listen to Bible stories, make crafts, eat biscuits and have lots of fun. We cater for children from 0-10 years old and currently have an active group of about 7 children.
There are always two DBS leaders present, so parents/carers are either welcome to stay in the church service or attend JAM with their child.
For more information please contact the Church Office.
Safeguarding
The Diocese of Rochester takes seriously its responsibilities in the area of safeguarding and has followed national guidelines in establishing a range of Safeguarding  Policies, Advice Notes and Forms. Click the link below to find out more:
Diocese of Rochester | Safeguarding
---
Easter Services
Ash Wednesday
14th February 7.30pm
Maundy Thursday
29th March at 7.30pm
Good Friday Meditation
30th March at 10.00am
Easter Sunday
 1st April at 10 am and 6.30pm
Morning Worship
Please note, we no longer hold an 8am Communion Service.
10.00am (unless otherwise noted)
Tales of the Unexpected. Parables Jesus Told.
---
January
Jan 14th – The Seed of Change
(Luke 8: 1-15)
Jan 21st – An Invitation to a Party
(Luke 14: 1 and 7-24)
Jan 28th – The Paradox of Pardon
(Luke 18: 9-14)
---
February
Feb 4th – The Rich Fool
(Luke 12: 13-21)
Feb 11th – Spurned Love
(Matt 21: 33-46)
Matthew's Passion. The World's Last Night.
Feb 18th – The Last Supper
(Matt 26: 19-29)
Feb 25th – The Dark Garden
(Matt 26: 36-46)
---
March
March 4th – Tear Fund Sunday
March 11th – Mothering Sunday
March 18th – The World's Sword
(Matt 26: 47-60)
March 25th – The Final Hour
(Matt 27: 45-56)
---
April
Apr 1st – Awakening!
(Matt 28: 1-20)
Apr 8th – On the Road 
(Luke 24: 13-35)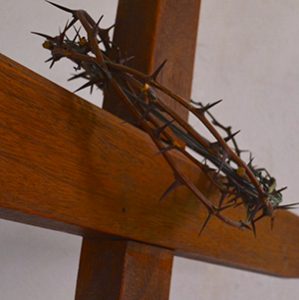 Evening Worship
(6.30pm unless otherwise noted)
God's Fool Looking at Jonah
---
January
From January 14th to February 11th we will be following a DVD series.
---
February
The Cross and Your Life 
Feb 18th – Cross: The Way to Freedom
(Gal 5: 10-13 & Gal 6: 14-16)
Feb 25th – Cross: The Way to Forgiveness
(Rom 5: 1-10)
---
March
March 4th –  Cross: The Way to Servanthood
(Mark 10: 35-45)
March 11th –  Cross: The Way to View Yourself
(Rom 8: 1-17)
March 18th – Cross: The Answer to Loneliness
(TBC)
March 25th –  Cross and the Temple
(Luke 19: 45- Luke 20: 2)
---
April
Apr 1st – Knowing the Risen Christ
(Phil 3: 3-10)
Apr 8th – The Victorious Lamb
(Revelation 5)