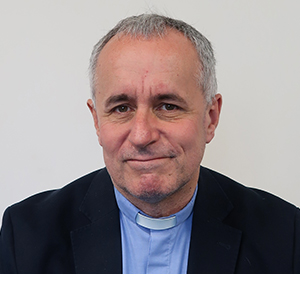 Rev. Ross Terranova
Rector
Ross is married to Natalie. He became Rector of Ditton in 1994 having previously worked in Churches in Guildford and Carlisle. He particularly enjoys the challenge of relating the message of the Bible to the world we live in today.
Ross loves food – especially Italian and enjoys red wine, mainly Australian. He enjoys the occasional trip to the theatre and cinema and loves sport particularly cricket and tennis.
Favourite TV? Star Trek ( the original series) West Wing , The Wire and most Scandinavian crime dramas.
Tel: 01732 842027
Mrs Priscilla Payne
Licenced Minister
Priscilla was born and brought up in Ditton and has four children, seven grandchildren and a great granddaughter. She is involved in many church activities and events and became an ordained minister 15 years ago.
Tel: 01732 841257
PCC Secretary
Mrs Gillian Woods
I have been married to Geoff for 48 years and we have two daughters and seven grandchildren.
I was brought in up Cambridgeshire and then Hampshire in a loving Christian home as a Baptist. The youngest of 4 children. I was baptised by full immersion at New Milton Baptist church in January 1966.  Geoff and I moved to Kent in 1976.  I started attending St.Peters with the children around 1988.  We moved away from the area for 6 years, but returned in 2004, when we retired, having finished our working life with owning and running our own 10 bedroomed guest house.
I have been on the PCC for some years and for the past few years been PCC secretary.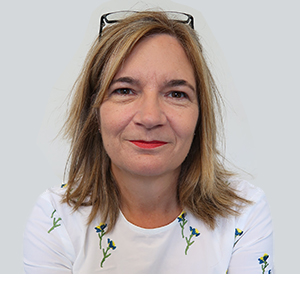 Mrs Jane Beldham
Church Office Administrator
Jane has lived and worshipped in Ditton since 1996 and has recently taken on the role of Church Administrator.
She is married to David and has three children. She enjoys early morning runs and likes spending precious time with her family. She has never watched Star Trek but does enjoy a good home restoration programme!
Tel: 

01732 873798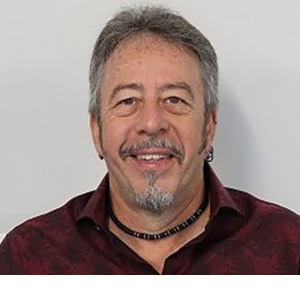 Mr Alan Warner
Church Warden
Alan is married with three sons and has lived in Ditton since 1984. He has been Churchwarden at St. Peter's for the past six years and is also the church bell-ringer and Verger at weddings and funerals.
After working for 43 years in local government in East London, he retired early two years ago and now enjoys classic cars, motorcycles and helping out at Preschool.
Mr John Paul
Church Warden
It has been my privilege to serve God and His church in Ditton over a number of years. This is my second term as Church Warden. I also seek to serve God in the other areas of my life such as primary school teacher and trade unionist.
Working with the whole team in Ditton is a pleasure as we overcome the challenges that the parish and the building throw at us.